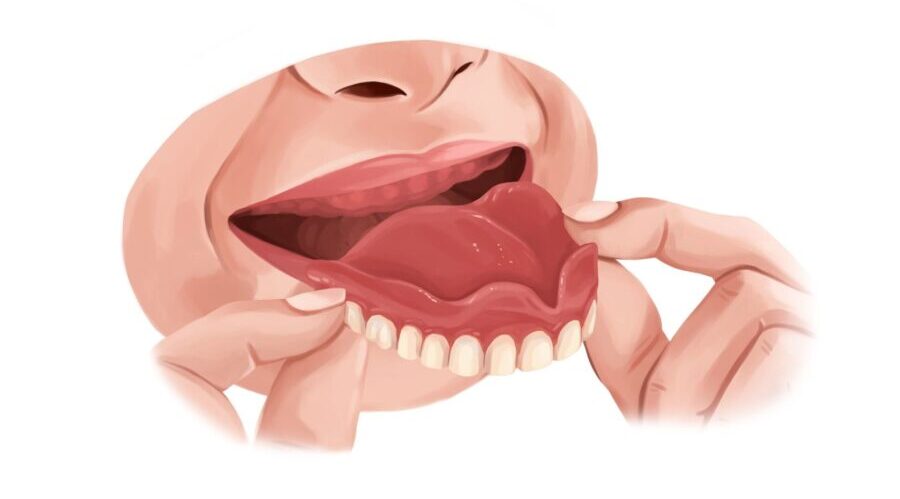 How Often Do I Need to Clean My Dentures?
February 25, 2023 7:36 pm
Are you missing your top or bottom arch of teeth? Or all your teeth? Dentures are affordable tooth replacements that restore your smile and chewing function. There are even implant-supported dentures so you don't have to worry about denture adhesive.
Dentures should be brushed at least once a day. However, the process is different from brushing your natural teeth. First, you need to remove your dentures before brushing them. This ensures a thorough clean from every angle. Place a soft towel in the bottom of your sink to protect your dentures in case you drop them. Use a soft-bristled toothbrush, lukewarm water, and a denture cleaner or mild dish soap. You shouldn't use toothpaste because it is too abrasive for dentures. Rinse the dentures well with clean water before returning them to your mouth.
Do I need to clean my dentures after each meal?
Ideally, you clean your dentures after every meal, but that's not practical for most people. To reduce plaque buildup, rinse your mouth well after eating or drinking anything other than water.
Do dentures need to be soaked overnight?
Dentures should be removed and soaked overnight. You'll use a special denture solution, which kills bacteria and keeps the dentures moist. If dentures get too dry, they can crack and lose their shape. Before putting them in the next morning, make sure to brush your gums and rinse the denture cleaner off your dentures.
Affordable Dentures in Shoreline, WA
We hope you find your confidence and chewing function restored when you get dentures! Remember that cleaning your dentures at least once every day and soaking them overnight will help keep them in good shape. If you have questions about how to prolong the longevity of your dentures or if your current dentures are uncomfortable, please contact us today!
Dentures image from Authority Dental under CC 2.0
Categorized in: Restorative Dentistry