Experienced
Emergency Dentist

in Shoreline, WA

Are you or a loved one experiencing a dental emergency? Dr. Megan Jones is an excellent emergency dentist in Shoreline, and our team would be glad to assist your family in your time of need. Before heading to our office, we ask that patients give us a quick call to provide details about what is happening. This gives us time to prepare a treatment room and ensure that staff members are available to help right away.
Contact Us
When should I schedule an emergency dental visit?
Any dental issue that requires same-day treatment is considered a dental emergency. Common dental emergencies include:
Unbearable Toothache
Cracked, Broken, or Dislodged Tooth
Excessive Gum Swelling or Bleeding
Foreign Object Stuck Between Teeth
Loose Adult Teeth
Dental Abscess
What can I do for tooth pain?
If you have a toothache that is not too painful, we will want to take a look at the tooth to address the problem, but it may not require same-day emergency dental care. In the meantime, using home remedies like swishing warm salt water around your mouth for at least thirty seconds can help to numb the pain and discomfort. You can also try applying garlic paste or vanilla extract to the tooth. If at any point the pain becomes unbearable or you develop a fever, please give our office a call right away so we can assist.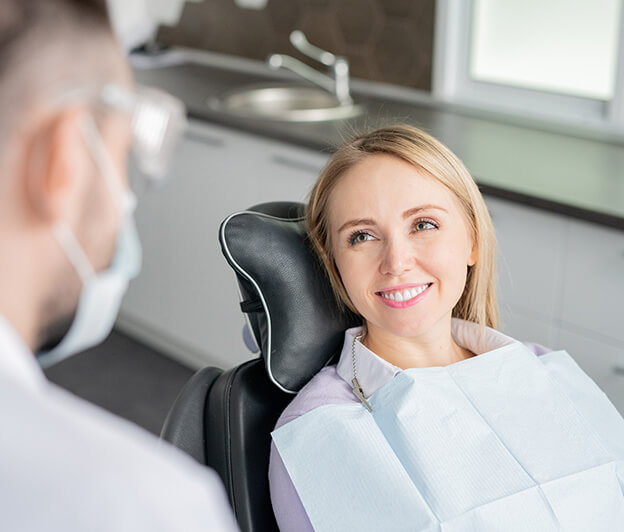 Should I see an emergency dentist or visit the ER?
When an accident occurs, it can be difficult to decide what to do next. In cases where an injury is tooth, gum, or mouth-related, we recommend visiting a qualified emergency dentist. This is because many emergency rooms do not have the staff, knowledge, or tools required to treat problems that are dental-related. If you have a broken jaw or other injuries that are more time-sensitive, then heading to the ER may be a better option. If you're still not sure what to do, you can always give our office a call to get personalized advice.
Want to learn more about our emergency services?
Need to schedule a consultation with our team?
Please don't hesitate to contact us!
Contact Us