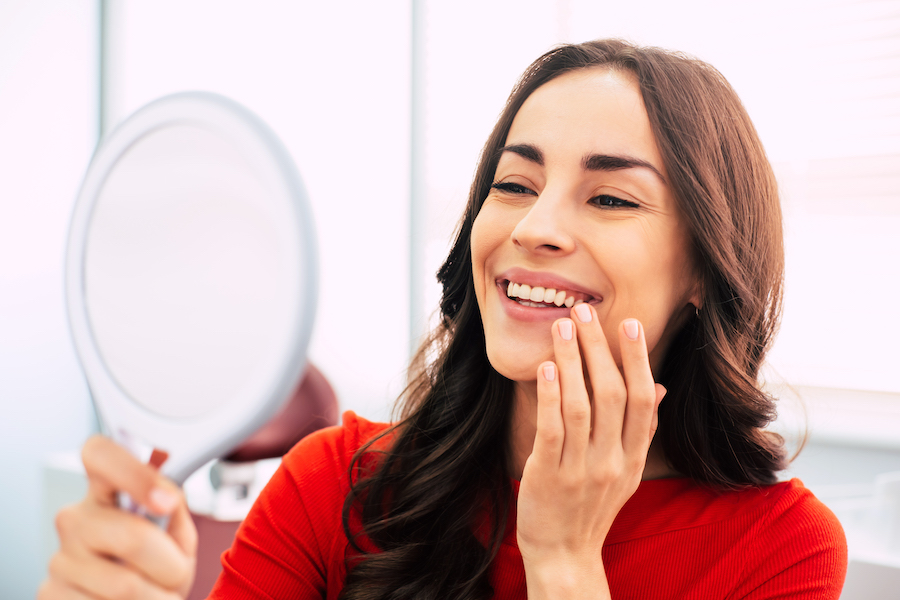 Should I Visit the Dentist for Stained Teeth?
April 24, 2023 11:29 pm
When you look at your smile in the mirror or in photos, are you bothered by stained and discolored teeth? There could be various reasons for your tooth discoloration, from genetics to the foods you eat to your oral hygiene. Regardless of the cause of your tooth stains, we invite you to come visit Megan Jones, DDS!
A Routine Polishing
Sometimes all it takes is some polishing from a dental hygienist to get rid of those pesky stains on your teeth. This works with extrinsic stains, which are superficial stains that are on the outer surface of your tooth enamel. You may come in for a routine dental cleaning and be surprised at how much whiter your teeth look afterwards!
Professional Teeth Whitening
Although there are a plethora of products in stores and DIY tutorials online about how to get whiter teeth, nothing compares to the safety, effectiveness, and dramatic results of professional teeth whitening. Stains that have deeply penetrated into your teeth can only be transformed with a dentist's help. Whether it's an in-office treatment or a take-home whitening kit, the materials you get from your dentist are professional-grade and capable of whitening both intrinsic and extrinsic discoloration.
Veneers
There are some stains that are too severe for even professional teeth whitening. That's when veneers come in. We can cover the front of your stained teeth with custom veneers to give you a beautiful, new smile.
Restorative Dentistry
It could be the case that the stain you're seeing is due to a cavity, an infection, or maybe even a dead tooth. Your dentist will recommend a restorative treatment that will improve the appearance and health of your smile.
Cosmetic Dentist in Shoreline, WA
If you're dealing with stained teeth, don't wait any longer to see a dentist! At Megan Jones, DDS, we would be happy to see what restorative or cosmetic treatment is best for your unique case so you can enjoy a confident smile.
Categorized in: Cosmetic Dentistry, Restorative Dentistry