Thanks for contacting us. We will be in touch shortly.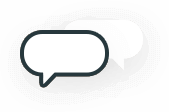 See What Your Neighbors Are Saying
"I've been seeing Dr. Megan Jones for countless years now (she's so wonderful I come over from Bainbridge Island) and let me just tell you- she's the BEST!! She's so thorough, kind and never makes you feel uncomfortable if you're nervous!! The dentist has always been a source of fear for me and knowing I'm in great hands makes me so much more relaxed! I'll never go anywhere else and neither should you!"
Meg M.
"The staff is super friendly and often go above and beyond to take care of their patiences. My insurance only allowed for a specific type of coverage and they worked with me to ensure I received the correct procedure and the best care. I will definitely recommend them to my friends and family."
Harry D.
"Very compliant beautiful practice!!"
Vicki M.
"Everyone was careful, thorough, informative and kind. A pleasant dental experience."
Rebecca Z.
"They took very good care of me and I got a Lotta good advice for taking care of my teeth. My hygienist was fun to talk to and overall the best experience I've had at a dentist."
Thien L.